SCA Performance Lifted Trucks At Southern Chevrolet, Inc., In Foley, AL

---

Simply stated: SCA Performance is all about the Passion Driven Lifestyle


STANDARD CHEVY APEX FEATURES
SCA TRUE 6" SUSPENSION LIFT
SCA POCKET STYLE FENDER FLARES
35" BF GOODRICH ALL- TERRAIN KO2 TIRES
STAINLESS STEEL DUAL PERFORMANCE EXHAUST
SCA ENGINE MANAGEMENT CALIBRATION
20" APEX WHEELS (MACHINED OR MATTE BLACK)
5" OVAL WHEEL- TO- WHEEL SIDE STEPS (STAINLESS OR BLACK)
PREMIUM QUALITY APEX EXTERIOR BADGING
MONOTONE PAINT
OPTIONAL EQUIPMENT UPGRADES
SCA SUPERCHARGER PACKAGE
421 PERFORMANCE PACKAGE
22 X 12" WHEEL AND TIRE UPGRADE
SCA BULL BAR
20" RIGID RADIANCE LIGHT BAR (MOUNTED ON BULL BAR)
RIGID INDUSTRIES RDS 54" ROOF MOUNT LED LIGHT BAR
BLACK MESH GRILLE REPLACEMENT WITH (2) 6" (1) 10" LED LIGHTS
SCA STAINLESS STEEL GAUGES
POWER RUNNING BOARDS
LEATHER SEAT COVERS
4" LIFT EXCHANGE
SCA PERFORMANCE "PUDDLE" PROJECTOR LIGHTS
TWO- TONE MATTE PAINT
CUSTOM FADE OR STRIPE PAINT
PAINTED BED COVER
BLACK FENDER FLARE BOLTS (STANDARD IS STAINLESS)
Featured Videos

---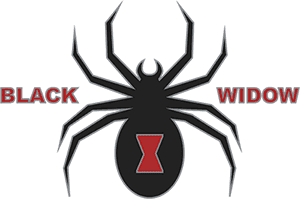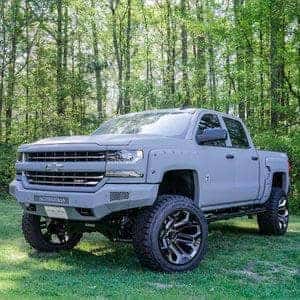 The Exclusive SCA Performance Chevrolet Black Widow
STANDARD BLACK WIDOW FEATURES
SCA True 6" Suspension Lift
SCA Pocket Style Fender Flares
35" BF Goodrich All-Terrain KO2 Tires
Stainless steel dual performance exhaust
sca engine management calibrations
20" BLACK WIDOW WHEELS
sca logo brake caliper covers
louvered hood vents
black widow custom stitched headrests
red led interior lighting
premium quality black widow exterior badging
black widow "puddle" projector lighting
painted interior to match exterior
front tinted windows
Monotone paint
OPTIONAL EQUIPMENT UPGRADES
SCA supercharger package
421 performance package
22 x 12" wheel and tire upgrade
sca chevy high clearance front bumper
(20" rigid radiance light bar and (2) rigid dot fog lights)
rigid industries rds 54" roof mount led ligh bar
black mesh grille replacement with (2) 6" (1) 10" led lights
power running boards
leather seat covers
4" left exchange
full matte paint
two- tone matte paint
custom fade or stripe paint
painted black widow logo on hood
black fender flare bolts (standard is stainless)
Featured Videos

---
Why Choose A SCA Performance Lifted Truck From Southern Chevrolet, Inc.

---
Drivers from Mobile, Gulf Shores, and Orange Beach Make the short trip to Foley for the wide selection of SCA Performance Trucks including the Special Edition Black Widow and APEX models. Southern Chevrolet stocks a wide selection of lift-trucks and is also available to help you create your own that meets you individual desires. Having originated as somewhat of a pet project in the mind and imagination...as well as the garage of its founder, Rod McSweeney, back in 1979; Southern Comfort conversions would eventually go on to scale the heights of success as a premier luxury automotive up-lifter, manufacturing some of the most highly sought after vehicles on the American road.
Today, SCA Performance Trucks continues the Southern Comfort tradition of creating performance packages for trucks and SUVs.
You will start to notice immediately that heads will turn, jaws will drop, hearts will skip a beat, and above all people will take notice when you are sitting behind the wheel of the amazing Black Widow or APEX truck from SCA Performance. That's the whole point. The hearts and souls of these packages are about heart stopping, awe-inspiring design that is so visually stunning and awesomely powerful... it's actually a little scary.